Multi Housing Renovations Twin Cities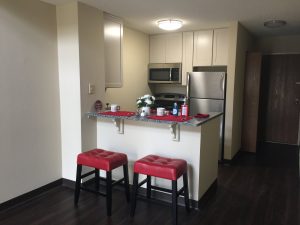 With new housing popping up constantly, it is becoming more and more essential to stay competitive in the housing market. Multi housing renovations for your Twin Cities multi housing complex can help give your rental business a competitive edge. Because it is so important to get renovations of quality and style at a reasonable price and with little disruption to your business, you should only entrust the experts.
Building Maintenance Management (BMM) has been the trusted name in property maintenance and renovations for decades, here to help multi-housing units, medical buildings, commercial properties and more. Trust us for all of your remodeling needs. We offer budget-friendly, cost-effective property maintenance and renovations that will help you stand out amongst the crowd.
A little can go a long way when it comes to renovations. So give your multi housing complex a complete renovation or simply choose a few areas to target. No matter the size of the job, when it comes to multi housing renovations, we offer a wide variety of services including:
Bathroom and kitchen updates
Painting and flooring
Cabinetry
Entryway, common area and laundry room updates
Hardware and accessories
Concrete work
Deck or balcony repair
And more
And these are just a few of the ways we can spruce up your multi housing complex! Give us a call today to learn more about these and the many other multi housing renovations we offer.
Expert Multi Housing Renovations
BMM has years of experience handling the Twin Cities' many multi housing renovations with expertise and an incredible attention to detail. Since 1987, we have taken much pride in our quality or work and great customer service. Allow us to take care of all your property's aesthetic and functional needs, leaving you time to focus on the core of your business.
After all, just a few updates can go a long way. Simple kitchen renovations or a new paint job can help draw new tenants in and keep them for longer. We understand fully well that as a property manager or owner, you have plenty to keep you occupied. So, allow us take care of the grunt work.
And, even following your renovations, we can continue to offer up-keep for your commercial building. We will gladly provide you with the information you need, design a plan and would love to get you on our schedule. Our skilled technicians are ready to help you achieve the very best for your tenants and your business!
Contact Us about Multi Housing Renovations
Are you interested in getting more information about multi housing renovations for your Twin Cities multi housing complex? Call Building Maintenance Management at 763-541-4886 or Contact Us.