Multi Housing Renovations St Paul
As an owner of an apartment building or multi-housing complex, you know just how important it is to keep each and every unit occupied. With new housing seemingly popping up daily, multi housing renovations can give your building a more competitive edge in the housing market. For multi housing renovations in St Paul and surrounding areas, trust Building Maintenance Management (BMM) for all of your remodeling needs. We have been the trusted name in property maintenance and renovations for decades, here to help multi-housing units, medical buildings, commercial properties and more.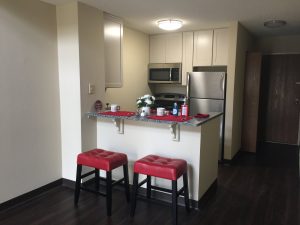 Since our inception in 1987, we have taken a great deal of pride in our quality of work and great customer service. Thanks to BMM's years of experience, you can trust us to handle your St Paul multi housing renovations with expertise and an incredible attention to detail. Just a few updates can go a long way to make your multi housing complex more appealing to potential tenants. Let us take care of all of your property's aesthetic and functional needs, allowing you to focus on your core business.
Call us today and learn more about all of the services and types of multi housing renovations we can provide.
BMM Multi Housing Renovations & Services
Give your entire multi housing complex a total renovation with complete apartment turns or pinpoint a few areas that need updating. No matter the gamut of work needed, trust BMM for all of your multi housing needs. When it comes to multi housing renovations, we offer a wide variety of services including:
General multi housing renovations for single room or multiple rooms
Entryway, laundry room and common area updates
New flooring, lighting and painting
Kitchen cabinetry, countertop, hardware sink and back splashes
Bathroom cabinetry, countertops, sink, shower and tubs
Hardware and accessories
Carbon monoxide tester, smoke detector installation
Concrete work, deck repair
And more!
And, once your multi housing units are renovated and ready to lease, we also offer a variety of maintenance services including:
On-call maintenance and temporary maintenance services
Part-time and full-time general and preventative maintenance
Flexible schedules tailored to your specific needs
Our 24-hour on-call help desk
Landscaping and caretaking services
Boiler engineers, well-versed in every aspect of property and building maintenance
Contact Us for Multi Housing Renovations
For more information on multi housing renovations in St Paul, call Building Maintenance Management at 763-541-4886 or you can Contact Us.