Twin Cities Apartment Turnover Company
Are you the owner of an apartment building or any other type of multi-unit housing complex? Then you know the most important aspect of your business is keeping each unit occupied. The second is keeping up with rent costs and local competition. So don't fall behind your nearby competitors with old, outdated and inefficient accommodations. Our apartment turnover services can allow potential occupants see all that your space has to offer. From new paint and energy efficient fixtures to modern kitchens and common areas, we can do it all!
An empty unit means loss of revenue, especially for older or outdated buildings. With new housing popping up daily, multi housing renovations can give your building a more competitive edge in the market. Trust Building Maintenance Management (BMM) for all of your apartment renovation needs. We are the preferred apartment turnover company for the Twin Cities area and can provide the renovations your building needs.
Call BMM today to learn more about our apartment turnover company and all of the renovation and update services we can offer!
Our Apartment Turnover Company Services
We have been in business since 1987 and take a great deal of pride in our quality of work and excellent customer service. Thanks to our years of experience, you can trust us to handle all of your apartment renovations with expertise and an incredible attention to detail. Even a few small updates can go a long way when it comes to making your building more appealing to potential tenants. We offer a variety of services that can range from a new coat of paint to a complete remodel. Here is what our apartment turnover company can do for you: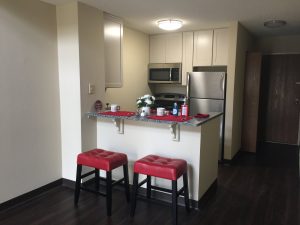 New, updated coat of paint, flooring or lighting
Kitchen countertops, hardware, sinks, backsplashes and cabinets
Bathroom countertops, hardware, sinks, accessories, shower/tub
Entryway, common area and laundry room updates
Concrete work
Carbon monoxide and smoke detector installation
And more
These are just a few of the ways we can help your apartment building stand out! Our apartment turnover company is here to take care of all of your property's aesthetic and functional needs, allowing you to focus on other aspects of your business.
Contact our Apartment Turnover Company
For more information on our apartment turnover company in the Twin Cities, call Building Maintenance Management at 763-541-4886 or you can Contact Us.